Started this before change to "New Blogger", as backup in case of trouble with digiphoto blog "In a Small Dark Room", or rants & links blog "Hello Cruel World" . Useful - at one stage Dark Room was there, but like the astrophysical Dark Matter, we could't see it ... better now, but kept Just In Case.


---
MY OTHER PLACES
Hello Cruel World
(mirror)
Chris' Memorial Site
I
n a Small Dark Roo
m
My Profile
(Fame!)
unashamed cupidity roolz
...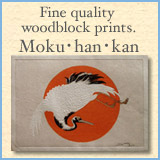 OTHER'S PLACES
Gleet: ID Redacted Windows of the Soul
Wondering Minstrels
The Bleeder All Year
ABC (Australia)
Rainforest site
New Webdiary
Hunger site
Film Reviews
Daily Imagery
Unnatural Opera
Flickrzen pictures
Make Poverty History
Words, Words, Words
Orwell links
Tlaloc
xkcd
Idiocentrism
Scholarpedia
Galaxy Zoo (DIY)
Gutenberg Project
Gnomon Publishing
Yale's Avalon Project
Mark Harden's Artchive
SETIS: Australian Texts
Andy W Robertson's
Unclaimed Money
SETIS Images
Unclaimed History


Systema Naturae 2000
OTHER'S BLOGS
Making Light
Neil Gaiman's Journal
Creek Running North
Nothing New (Bellatrys)
Body & Soul
Digby (Hullabaloo)
OzBlogs
Corpuscle Olympics
Road to Surfdom
M Klishis (Random)
Uncertain Principles
-->
Respectful of Otters
Respectful Insolence
on Mbaye
Diagne
Orcinus
TinyURL
— useful utility
---
a Big Day
To Main Page
ARCHIVES
2002-10
2002-11
2003-03
2003-05
2003-06
2003-07
2003-08
2003-09
2003-10
2003-11
2003-12
2004-01
2004-02
2004-03
2004-04
2004-05
2004-06
2004-07
2004-08
2004-09
2004-10
2004-11
2004-12
2005-01
2005-02
2005-03
2005-04
2005-05
2005-06
2005-07
2005-08
2005-09
2005-10
2005-11
2005-12
2006-01
2006-02
2006-03
2006-04
2006-05
2006-06
2006-07
2006-08
2006-09
2006-10
2006-11
2006-12
2007-01
2007-02
2007-03
2007-04
2007-05
2007-06
2007-07
2007-08
2007-09
2007-10
2007-11
2007-12
2008-01
2008-02
2008-03
2008-04
2008-05
2008-06
2008-07
2008-09
2008-10
2008-11
2008-12
2009-01
2009-02
2009-03
2009-04
2009-05
2009-06
2009-07
2009-08
2009-09
2009-10
2009-11
---
---
There is nothing. There is no God and no universe, there is only empty space, and in it a lost and homeless and wandering and companionless and indestructible Thought. And I am that thought. And God, and the Universe, and Time, and Life, and Death, and Joy and Sorrow and Pain only a grotesque and brutal dream, evolved from the frantic imagination of that same Thought.
Mark Twain (letter to Joseph Twichell after his wife's death)
[me, on a bad day]
---
WRITER'S LINKS
Absolute Write Paypal donation button: Absolute Write is one of the leading sites for information on writing and publishing, especially the scam versions thereof. It has a broad, deep online community with an enormous message base going back years. Now it needs help. See the
details and discussion here
Preditors and Editors
Everything you wanted to know about literary agents
On the getting of agents
Writer Beware
Miss Snark
Writer's Net
---
(and my Wish List)
---
2009-10-13
Health in the USA - Words Fail (Repeated from Earlier)
Health Care Horror post, from 2006, though original story is 1998. I'm worried this lady isn't around any more
CONSUMER WATCH
Home » Protecting Patients » Patient Told To Reuse Colostomy Bag For 5 Days
PERMALINK:
www.consumerwatchdog.org/ patients/ articles/ ?storyId=16193
Repeating the whole story here, because the link's changed at least once already, and might get lost. As a fellow colostomate, this is a particular horror for me.
CONSUMER STORY — May 06, 1998
Patient Told To Reuse Colostomy Bag For 5 Days
Consumer Watchdog
Michelle Leasure - Baltimore, MD
As told by Michelle Leasure:
I am a disability advocate and work for an agency that not only serves the disability community, but is staffed by people with disabilities. I have several disabilities, one of which is an incontinent ostomy. I do not have control over my bowels, and must wear a colostomy bag to contain my waste. Under Maryland law, ostomy supplies are 100% covered by insurance agencies.

When my employer changed insurance providers on September 1, 1997, I could no longer get the supplies I required to live. I have had my ostomy for three years and this was the first time I had ever had problems. I fought with my insurer for two months before I received any supplies, and at that time the supplies were incomplete. Many of the doctor-prescribed items were denied as unneeded, so I was forced to purchase them myself.

At the time, my salary was $500 a year above the poverty level and I soon found myself in financial trouble as a result. When the few supplies I got at that time ran out, my co-workers and myself went back to battle with my insurer, and it was January before I received more supplies, again not all that I needed.

I was told by my insurer that I was expected to use disposable bags for five days each. Now pardon me for being so graphic, but it's necessary. I work in the public arena, and I was expected to (and this is verbatim) "wash the bags out in the public restrooms that I frequent, walk (I use a wheelchair) to the sink with my ostomy exposed, and finish washing the feces out into the sink, then reattach it to my flange." It would be the same thing as asking a mother to empty a diaper, rinse it out in the sink and reapply it to her baby for five days.

I have systemic lupus, so I also have a compromised immune system. To even ask anyone, let alone a person with immune problems, to use public restrooms in such a fashion, is sheer and absolute insanity.

In mid-April, I finally received a full month supply of ostomy products, but I had been out from work for 2 1/2 months, living in my bathtub, because I had not had the supplies for that long. I even spent a week in a nursing home as a result of this and had another stroke, requiring a hospital stay, because of the stress from this battle.

I am a person who could get the medical benefits I require from Medical Assistance if I were to quit work and go on welfare. The bizarre thing is, I want to work--and I am paying into the system, but cannot get the services I'm entitled to and work so hard for.

I was supposed to have corrective surgery to fix the bilateral spinal implants that "fell out" of their socket and are currently free-floating in my right side. I actually have to push them back inside my body several times a day and night. My insurer has only one doctor they will allow me to see that can do the work on the implants and he is unavailable to see me until the end of May. That is just to see him--I have no idea if he will be able to schedule the surgery then, or if I will have to wait another six months. I cannot stand the discomfort much longer.

I have been told that because of the ERISA loophole my insurer is protected from legal liability for delaying and denying the medical care that I so badly need. I am convinced that if I were able to hold my insurer legally accountable I would be getting more attentive care.
Labels: colostomy, health, health insurance, insurance, medical, medical insurance, USA