Started this before change to "New Blogger", as backup in case of trouble with digiphoto blog "In a Small Dark Room", or rants & links blog "Hello Cruel World" . Useful - at one stage Dark Room was there, but like the astrophysical Dark Matter, we could't see it ... better now, but kept Just In Case.


---
MY OTHER PLACES
Hello Cruel World
(mirror)
Chris' Memorial Site
I
n a Small Dark Roo
m
My Profile
(Fame!)
unashamed cupidity roolz
...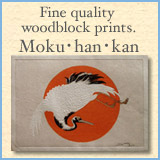 OTHER'S PLACES
Gleet: ID Redacted Windows of the Soul
Wondering Minstrels
The Bleeder All Year
ABC (Australia)
Rainforest site
New Webdiary
Hunger site
Film Reviews
Daily Imagery
Unnatural Opera
Flickrzen pictures
Make Poverty History
Words, Words, Words
Orwell links
Tlaloc
xkcd
Idiocentrism
Scholarpedia
Galaxy Zoo (DIY)
Gutenberg Project
Gnomon Publishing
Yale's Avalon Project
Mark Harden's Artchive
SETIS: Australian Texts
Andy W Robertson's
Unclaimed Money
SETIS Images
Unclaimed History


Systema Naturae 2000
OTHER'S BLOGS
Making Light
Neil Gaiman's Journal
Creek Running North
Nothing New (Bellatrys)
Body & Soul
Digby (Hullabaloo)
OzBlogs
Corpuscle Olympics
Road to Surfdom
M Klishis (Random)
Uncertain Principles
-->
Respectful of Otters
Respectful Insolence
on Mbaye
Diagne
Orcinus
TinyURL
— useful utility
---
a Big Day
To Main Page
ARCHIVES
2002-10
2002-11
2003-03
2003-05
2003-06
2003-07
2003-08
2003-09
2003-10
2003-11
2003-12
2004-01
2004-02
2004-03
2004-04
2004-05
2004-06
2004-07
2004-08
2004-09
2004-10
2004-11
2004-12
2005-01
2005-02
2005-03
2005-04
2005-05
2005-06
2005-07
2005-08
2005-09
2005-10
2005-11
2005-12
2006-01
2006-02
2006-03
2006-04
2006-05
2006-06
2006-07
2006-08
2006-09
2006-10
2006-11
2006-12
2007-01
2007-02
2007-03
2007-04
2007-05
2007-06
2007-07
2007-08
2007-09
2007-10
2007-11
2007-12
2008-01
2008-02
2008-03
2008-04
2008-05
2008-06
2008-07
2008-09
2008-10
2008-11
2008-12
2009-01
2009-02
2009-03
2009-04
2009-05
2009-06
2009-07
2009-08
2009-09
2009-10
2009-11
---
---
There is nothing. There is no God and no universe, there is only empty space, and in it a lost and homeless and wandering and companionless and indestructible Thought. And I am that thought. And God, and the Universe, and Time, and Life, and Death, and Joy and Sorrow and Pain only a grotesque and brutal dream, evolved from the frantic imagination of that same Thought.
Mark Twain (letter to Joseph Twichell after his wife's death)
[me, on a bad day]
---
WRITER'S LINKS
Absolute Write Paypal donation button: Absolute Write is one of the leading sites for information on writing and publishing, especially the scam versions thereof. It has a broad, deep online community with an enormous message base going back years. Now it needs help. See the
details and discussion here
Preditors and Editors
Everything you wanted to know about literary agents
On the getting of agents
Writer Beware
Miss Snark
Writer's Net
---
(and my Wish List)
---
2007-09-11
Alternative History (What might have been)
September, 2001
"There are people who are willing to commit heinous acts to change what we do, who we are, and how we act.

We are not the only nation to face such problems, the Basque separatists in Spain, the Tigers in Sri Lanka, the IRA in Ireland; and the UK, all have afflicted those nations.

Like them we will remain true to our ideals. We will mobilise our police, streamline out intelligence. See where our failures were and close our vulnerabilities, but we will not cower.

As FDR said, "The only thing we have to fear, is fear itself," if we give in to fear we grant them a victory, in a struggle which will never end; just as poverty can only be ameliorated, not eliminated, so too will those who feel marginilised magnify their greivances, while those who are marginal will manufacture them.

If we overreact, and give up our liberties, villianize those who share nothing more than nation, language or religion with those who have attacked us, be they Muslim, Christian, Hindu or Jew; Nationalist or religious fanatic, then we not only grant them a minor victory in a skirmish, but cede to them the field of battle. For if we let them make us demonize those with whom we have no quarrel, we will forfeit allies.

No, rather we shall affirm what we have always been. We have made mistakes; and for those we must own up, but nothing we have done justifies the targetting, the killing, the terrorising of a nation, much less the random killing of those who were not Americans, but merely victims of circumstance.

The FBI, the CIA, Interpol, and all those who are willing to aid us in the search will bring the investigative powers of the offended to bear. Make no mistake, the people who did this will be found. The case will be solid, and they

will

be brought to justice.

We will persevere. We will find them. We will show the world, in open court, that they did this.

And they will be punished."