Started this before change to "New Blogger", as backup in case of trouble with digiphoto blog "In a Small Dark Room", or rants & links blog "Hello Cruel World" . Useful - at one stage Dark Room was there, but like the astrophysical Dark Matter, we could't see it ... better now, but kept Just In Case.


---
MY OTHER PLACES
Hello Cruel World
(mirror)
Chris' Memorial Site
I
n a Small Dark Roo
m
My Profile
(Fame!)
unashamed cupidity roolz
...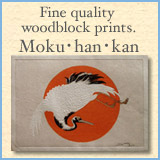 OTHER'S PLACES
Gleet: ID Redacted Windows of the Soul
Wondering Minstrels
The Bleeder All Year
ABC (Australia)
Rainforest site
New Webdiary
Hunger site
Film Reviews
Daily Imagery
Unnatural Opera
Flickrzen pictures
Make Poverty History
Words, Words, Words
Orwell links
Tlaloc
xkcd
Idiocentrism
Scholarpedia
Galaxy Zoo (DIY)
Gutenberg Project
Gnomon Publishing
Yale's Avalon Project
Mark Harden's Artchive
SETIS: Australian Texts
Andy W Robertson's
Unclaimed Money
SETIS Images
Unclaimed History


Systema Naturae 2000
OTHER'S BLOGS
Making Light
Neil Gaiman's Journal
Creek Running North
Nothing New (Bellatrys)
Body & Soul
Digby (Hullabaloo)
OzBlogs
Corpuscle Olympics
Road to Surfdom
M Klishis (Random)
Uncertain Principles
-->
Respectful of Otters
Respectful Insolence
on Mbaye
Diagne
Orcinus
TinyURL
— useful utility
---
a Big Day
To Main Page
ARCHIVES
2002-10
2002-11
2003-03
2003-05
2003-06
2003-07
2003-08
2003-09
2003-10
2003-11
2003-12
2004-01
2004-02
2004-03
2004-04
2004-05
2004-06
2004-07
2004-08
2004-09
2004-10
2004-11
2004-12
2005-01
2005-02
2005-03
2005-04
2005-05
2005-06
2005-07
2005-08
2005-09
2005-10
2005-11
2005-12
2006-01
2006-02
2006-03
2006-04
2006-05
2006-06
2006-07
2006-08
2006-09
2006-10
2006-11
2006-12
2007-01
2007-02
2007-03
2007-04
2007-05
2007-06
2007-07
2007-08
2007-09
2007-10
2007-11
2007-12
2008-01
2008-02
2008-03
2008-04
2008-05
2008-06
2008-07
2008-09
2008-10
2008-11
2008-12
2009-01
2009-02
2009-03
2009-04
2009-05
2009-06
2009-07
2009-08
2009-09
2009-10
2009-11
---
---
There is nothing. There is no God and no universe, there is only empty space, and in it a lost and homeless and wandering and companionless and indestructible Thought. And I am that thought. And God, and the Universe, and Time, and Life, and Death, and Joy and Sorrow and Pain only a grotesque and brutal dream, evolved from the frantic imagination of that same Thought.
Mark Twain (letter to Joseph Twichell after his wife's death)
[me, on a bad day]
---
WRITER'S LINKS
Absolute Write Paypal donation button: Absolute Write is one of the leading sites for information on writing and publishing, especially the scam versions thereof. It has a broad, deep online community with an enormous message base going back years. Now it needs help. See the
details and discussion here
Preditors and Editors
Everything you wanted to know about literary agents
On the getting of agents
Writer Beware
Miss Snark
Writer's Net
---
(and my Wish List)
---
2006-02-20
Health Care Horrors cont.: Current UK Experience of Privatizing Public Health Systems
The Joys of Privatization: Public Health (Current UK Experience)
Second patient dies following oxygen switch
by Celia Hall
(Filed: 18/02/2006)
www.telegraph.co.uk/ news/main.jhtml?xml=/ news/2006/02/18/ noxy18.xml&sSheet=/news/ 2006/02/18/ixhome.html
A second woman has died after chaos in the system to supply oxygen at home, which was switched to private companies at the beginning of the month ...
Mr Brady, 74, a retired engineer, said that his wife had needed three bottles of oxygen a week and that he had been unable to get through by telephone to the supplying company, Air Products, ...
The day after she died he received a call about a delivery the following day
GPs told to abandon private suppliers of oxygen
by Sam Lister, Health Correspondent

www.timesonline.co.uk/article/ 0,,2-2046106,00.html
FAMILY doctors unable to obtain oxygen for their patients were advised last night to abandon the newly privatised supply service and revert to an old system to ensure that more lives were not put at risk.
As the private companies responsible for the new service continued to struggle with demand, pharmacies throughout England and Wales were asked to restart their service ...

Pharmacy leaders described the situation as shambolic and said that many chemists were now out of stock after the Government's decision to end their £18 million contract. They said that the Government had ignored numerous warnings of the chaos that would ensue if the supply systems were suddenly switched, but had carried on regardless ...

thousands of patients have been unable to get mobile oxygen cylinders, which cost about £7.50. Some have been given £1,500 "concentrator" units instead, which they described as wholly impractical and an alarming waste of money and resources.
Blunder left trail of lethal radiation
The Times
February 18, 2006
by Andrew Norfolk

www.timesonline.co.uk/article/ 0,,2-2046104,00.html
Safety cap left off toxic cargo as it travelled 130 miles across Britain
A LETHAL beam of radiation was emitted from a casket containing highly radioactive waste on a three-and-a-half-hour road journey across England, it was disclosed yesterday.

Thousands of people were put at risk by the "cavalier" attitude of workers for the privatised company in charge of transporting the hospital waste.

Only by "pure chance" was no one directly exposed to the high concentration of cobalt-60 gamma rays that streamed from the container because of the failure to install a lead safety plug.

Radiation levels up to 1,000 times higher than a high dose rate were found ... Fortunately, the narrowly focused beam was directed downwards. Had the rays escaped horizontally, they would have contaminated anyone within 330 yards of the vehicle ...
AEA Technology (AEAT) was guilty of a series of failings: the company used
the wrong safety packaging, and had not noticed the missing safety plug.

It failed to take up an offer of training in the use of the packaging and important safety documents were signed by a member of staff who had no formal training in radiation protection, he said.

The prosecutor said "The risk created . . . was foreseeable and the degree of that risk was significant. There is no "safe" dose of ionising radiation. If no one was directly exposed to the beam, that was a matter of pure chance."
Labels: health, health insurance, medical, privatisation, privatization, UK