Started this before change to "New Blogger", as backup in case of trouble with digiphoto blog "In a Small Dark Room", or rants & links blog "Hello Cruel World" . Useful - at one stage Dark Room was there, but like the astrophysical Dark Matter, we could't see it ... better now, but kept Just In Case.


---
MY OTHER PLACES
Hello Cruel World
(mirror)
Chris' Memorial Site
I
n a Small Dark Roo
m
My Profile
(Fame!)
unashamed cupidity roolz
...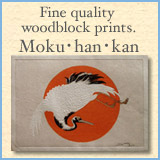 OTHER'S PLACES
Gleet: ID Redacted Windows of the Soul
Wondering Minstrels
The Bleeder All Year
ABC (Australia)
Rainforest site
New Webdiary
Hunger site
Film Reviews
Daily Imagery
Unnatural Opera
Flickrzen pictures
Make Poverty History
Words, Words, Words
Orwell links
Tlaloc
xkcd
Idiocentrism
Scholarpedia
Galaxy Zoo (DIY)
Gutenberg Project
Gnomon Publishing
Yale's Avalon Project
Mark Harden's Artchive
SETIS: Australian Texts
Andy W Robertson's
Unclaimed Money
SETIS Images
Unclaimed History


Systema Naturae 2000
OTHER'S BLOGS
Making Light
Neil Gaiman's Journal
Creek Running North
Nothing New (Bellatrys)
Body & Soul
Digby (Hullabaloo)
OzBlogs
Corpuscle Olympics
Road to Surfdom
M Klishis (Random)
Uncertain Principles
-->
Respectful of Otters
Respectful Insolence
on Mbaye
Diagne
Orcinus
TinyURL
— useful utility
---
a Big Day
To Main Page
ARCHIVES
2002-10
2002-11
2003-03
2003-05
2003-06
2003-07
2003-08
2003-09
2003-10
2003-11
2003-12
2004-01
2004-02
2004-03
2004-04
2004-05
2004-06
2004-07
2004-08
2004-09
2004-10
2004-11
2004-12
2005-01
2005-02
2005-03
2005-04
2005-05
2005-06
2005-07
2005-08
2005-09
2005-10
2005-11
2005-12
2006-01
2006-02
2006-03
2006-04
2006-05
2006-06
2006-07
2006-08
2006-09
2006-10
2006-11
2006-12
2007-01
2007-02
2007-03
2007-04
2007-05
2007-06
2007-07
2007-08
2007-09
2007-10
2007-11
2007-12
2008-01
2008-02
2008-03
2008-04
2008-05
2008-06
2008-07
2008-09
2008-10
2008-11
2008-12
2009-01
2009-02
2009-03
2009-04
2009-05
2009-06
2009-07
2009-08
2009-09
2009-10
2009-11
---
---
There is nothing. There is no God and no universe, there is only empty space, and in it a lost and homeless and wandering and companionless and indestructible Thought. And I am that thought. And God, and the Universe, and Time, and Life, and Death, and Joy and Sorrow and Pain only a grotesque and brutal dream, evolved from the frantic imagination of that same Thought.
Mark Twain (letter to Joseph Twichell after his wife's death)
[me, on a bad day]
---
WRITER'S LINKS
Absolute Write Paypal donation button: Absolute Write is one of the leading sites for information on writing and publishing, especially the scam versions thereof. It has a broad, deep online community with an enormous message base going back years. Now it needs help. See the
details and discussion here
Preditors and Editors
Everything you wanted to know about literary agents
On the getting of agents
Writer Beware
Miss Snark
Writer's Net
---
(and my Wish List)
---
2005-05-03
From
that New York Times article
: "science fiction has evolved since the days of H. G. Wells and Jules Verne". I submit an overlooked section from page one of
War of the Worlds
, it begins with the well-known bit, but continues on to something quoted a lot less often:

With infinite complacency men went to and fro over this globe about their little affairs, serene in their assurance of their empire over matter. It is possible that the infusoria under the microscope do the same ...
[famous quote] Yet across the gulf of space, minds that are to our minds as ours are to those of the beasts that perish, intellects vast and cool and unsympathetic, regarded this earth with envious eyes, and slowly and surely drew their plans against us ... [/famous quote] ... The immediate pressure of necessity has brightened their intellects, enlarged their powers, and hardened their hearts. And looking across space with instruments, and intelligences such as we have scarcely dreamed of, they see, at its nearest distance only 35,000,000 of miles sunward of them, a morning star of hope, our own warmer planet, green with vegetation and grey with water, with a cloudy atmosphere eloquent of fertility, with glimpses through its drifting cloud wisps of broad stretches of populous country and narrow, navy-crowded seas.

And we men, the creatures who inhabit this earth, must be to them at least as alien and lowly as are the monkeys and lemurs to us. The intellectual side of man already admits that life is an incessant struggle for existence, and it would seem that this too is the belief of the minds upon Mars. Their world is far gone in its cooling and this world is still crowded with life, but crowded only with what they regard as inferior animals. To carry warfare sunward is, indeed, their only escape from the destruction that, generation after generation, creeps upon them.

And before we judge of them too harshly we must remember what ruthless and utter destruction our own species has wrought, not only upon animals, such as the vanished bison and the dodo, but upon its inferior races. The Tasmanians, in spite of their human likeness, were entirely swept out of existence in a war of extermination waged by European immigrants, in the space of fifty years. Are we such apostles of mercy as to complain if the Martians warred in the same spirit?
I wonder if that theme will get referred to in the
new film version
?