Started this before change to "New Blogger", as backup in case of trouble with digiphoto blog "In a Small Dark Room", or rants & links blog "Hello Cruel World" . Useful - at one stage Dark Room was there, but like the astrophysical Dark Matter, we could't see it ... better now, but kept Just In Case.


---
MY OTHER PLACES
Hello Cruel World
(mirror)
Chris' Memorial Site
I
n a Small Dark Roo
m
My Profile
(Fame!)
unashamed cupidity roolz
...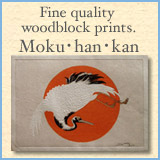 OTHER'S PLACES
Gleet: ID Redacted Windows of the Soul
Wondering Minstrels
The Bleeder All Year
ABC (Australia)
Rainforest site
New Webdiary
Hunger site
Film Reviews
Daily Imagery
Unnatural Opera
Flickrzen pictures
Make Poverty History
Words, Words, Words
Orwell links
Tlaloc
xkcd
Idiocentrism
Scholarpedia
Galaxy Zoo (DIY)
Gutenberg Project
Gnomon Publishing
Yale's Avalon Project
Mark Harden's Artchive
SETIS: Australian Texts
Andy W Robertson's
Unclaimed Money
SETIS Images
Unclaimed History


Systema Naturae 2000
OTHER'S BLOGS
Making Light
Neil Gaiman's Journal
Creek Running North
Nothing New (Bellatrys)
Body & Soul
Digby (Hullabaloo)
OzBlogs
Corpuscle Olympics
Road to Surfdom
M Klishis (Random)
Uncertain Principles
-->
Respectful of Otters
Respectful Insolence
on Mbaye
Diagne
Orcinus
TinyURL
— useful utility
---
a Big Day
To Main Page
ARCHIVES
2002-10
2002-11
2003-03
2003-05
2003-06
2003-07
2003-08
2003-09
2003-10
2003-11
2003-12
2004-01
2004-02
2004-03
2004-04
2004-05
2004-06
2004-07
2004-08
2004-09
2004-10
2004-11
2004-12
2005-01
2005-02
2005-03
2005-04
2005-05
2005-06
2005-07
2005-08
2005-09
2005-10
2005-11
2005-12
2006-01
2006-02
2006-03
2006-04
2006-05
2006-06
2006-07
2006-08
2006-09
2006-10
2006-11
2006-12
2007-01
2007-02
2007-03
2007-04
2007-05
2007-06
2007-07
2007-08
2007-09
2007-10
2007-11
2007-12
2008-01
2008-02
2008-03
2008-04
2008-05
2008-06
2008-07
2008-09
2008-10
2008-11
2008-12
2009-01
2009-02
2009-03
2009-04
2009-05
2009-06
2009-07
2009-08
2009-09
2009-10
2009-11
---
---
There is nothing. There is no God and no universe, there is only empty space, and in it a lost and homeless and wandering and companionless and indestructible Thought. And I am that thought. And God, and the Universe, and Time, and Life, and Death, and Joy and Sorrow and Pain only a grotesque and brutal dream, evolved from the frantic imagination of that same Thought.
Mark Twain (letter to Joseph Twichell after his wife's death)
[me, on a bad day]
---
WRITER'S LINKS
Absolute Write Paypal donation button: Absolute Write is one of the leading sites for information on writing and publishing, especially the scam versions thereof. It has a broad, deep online community with an enormous message base going back years. Now it needs help. See the
details and discussion here
Preditors and Editors
Everything you wanted to know about literary agents
On the getting of agents
Writer Beware
Miss Snark
Writer's Net
---
(and my Wish List)
---
2005-03-08
Realeyes3d Brings Handwritten Messaging To Samsung Phones
Tuesday March 8, 02:16 PM
PARIS, March 7 /PRNewswire-AsiaNet/-- Realeyes3D, the pioneer in handwritten messaging and other embedded applications and content services for camera phones, announced the world-premiere availability of handwritten messaging on Samsung's SCH-S260 handset, released in Korea. This launch follows the signing of an extensive global agreement, under which Samsung has licensed Realeyes3D's w-Postcard(TM) and Digitizer(TM) handwritten messaging applications for integration as standard features in its camera phones.

With Digitizer- and w-Postcard-enabled camera phones, Samsung and Realeyes3D open up a new frontier in inter-personal mobile communications. This new messaging medium lets mobile users exchange not only typed text or photographs, but also diagrams, maps, or their own handwritten text. With handwriting being one of the most personal means of human expression, handwritten messages can convey more than the words themselves. Emotions, moods and feelings can be expressed in a handwritten message. Realeyes3D remembers the renowned media guru and theorist Marshall McLuhan: "Typing reduces expression... from personal to impersonal..." This is true in any written language, and even more so in non-Latin written languages such as Korean, Japanese or Chinese. Richer than text messaging, and more personal than regular picture messaging, handwritten messaging is a brand new complement and a rich alternative to text and picture messaging.

"This agreement is a strong validation of our founding vision: namely that camera phones can do more than take pictures. Beyond simple image editing, which are applications that are becoming common place, today we are bringing truly differentiating and innovative features to the market, thanks to Samsung's visionary and innovative partnership. Using Samsung phones enabled with Digitizer and w-Postcard, users can now communicate more extensively, more naturally, and can maximise their camera phone experience. We are looking forward to adding millions of fun and informative handwritten messages to the growing volume of mobile data being exchanged in all markets worldwide."

Digitizer allows mobile users to jot down any type of personal message using a regular, everyday pen and paper or surface, and requires no specific accessories. Digitizer quickly analyses the image and the message is extracted from the image into the camera phone. The result is a black-and-white, crisp, legible handwritten picture message that can be shared immediately with others. In addition to words, messages composed with Digitizer can be notes, maps, scribbles, drawings, artwork, or even small pre-printed articles. For mobile users with non-Latin alphabets, Digitizer is an ideal way to overcome the limitations of text messaging and quickly exchange short personal messages for the first time.

w-Postcard allows camera phone users to add comments, notes, doodles or drawings to the pictures they have taken with their camera phone. Mobile users simply overlay the image they have taken, or stored, with the handwritten content that they've created with the mobile phone's camera. In addition, w- Postcard allows users to personalise the handwritten messages even more by changing the size and colour of the overlay, and move it around on the phone display.

Both applications are powered by Realeyes3D's patented ink extraction technology.

About Realeyes3D

Realeyes3D designs, develops, and markets award-winning embedded applications and content services for users of mobile camera phones. Our applications enable new camera based usages in mobile messaging, gaming, and personal productivity. The Phone2Fun product portfolio enables camera phone manufacturers, mobile carriers, and mobile content specialists to increase their value proposition to consumer and professional camera phone users. A private company headquartered in Paris, France, Realeyes3D is backed by private equity investors I-Source Gestion (http://www.isourcegestion.fr), (http://www.siemens.com/mobile -- acceleration), and Partech International (http://www.partechvc.com). For more information, visit http://www.realeyes3d.com.
CONTACT: Andrew Durkin, MUSTARD PR, Tel: +44-0-1753-889100, M: +44-0-7887-998407, andrew@mustardpr.com, for Realeyes3D S.A./
Web site:
www.realeyes3d.com
www.partechvc.com
Partech International
www.siemens.com/mobile
Siemens Mobile Acceleration
www.isourcegestion.fr
I-Source Gestion
SOURCE: Realeyes3D S.A
ASIA PULSE